[dfd_spacer screen_wide_resolution="1280″ screen_wide_spacer_size="100″ screen_normal_resolution="1024″ screen_tablet_resolution="800″ screen_mobile_resolution="480″ screen_normal_spacer_size="75″ screen_tablet_spacer_size="75″ screen_mobile_spacer_size="50″][dfd_heading enable_delimiter="" mobile_alignment="center" style="style_01″ title_font_options="tag:h3|font_size:35|line_height:40″ subtitle_font_options="tag:h3″]
"Creative Experience & Visualisation"
[/dfd_heading]
[dfd_spacer screen_wide_resolution="1280″ screen_wide_spacer_size="30″ screen_normal_resolution="1024″ screen_tablet_resolution="800″ screen_mobile_resolution="480″ screen_normal_spacer_size="25″ screen_tablet_spacer_size="25″ screen_mobile_spacer_size="25″]
With the belief in our unique design methodology, from brainstorm to visualisation,We are confident in what we are expressing – writing, talking, and thinking – and doing things to provide customers with all the satisfying design that is combined with the business sense.
[dfd_spacer screen_wide_resolution="1280″ screen_wide_spacer_size="50″ screen_normal_resolution="1024″ screen_tablet_resolution="800″ screen_mobile_resolution="480″ screen_normal_spacer_size="50″ screen_tablet_spacer_size="50″ screen_mobile_spacer_size="50″]
We designing and creating user experience on digital platforms using analyzed data. The data allows us to understand focused segmented targets and to be able to design the best suitable user experience, The experience design includes corporate identity, user experience (UX) and user interface (UI) as well as the design of touchpoints. We can also do A/B test letting end users to be the persons who decide which of the designs is the most popular so that we can adjust the processes accordingly.
[dfd_spacer screen_wide_resolution="1280″ screen_wide_spacer_size="100″ screen_normal_resolution="1024″ screen_tablet_resolution="800″ screen_mobile_resolution="480″ screen_normal_spacer_size="75″ screen_tablet_spacer_size="75″ screen_mobile_spacer_size="50″]
[dfd_heading enable_delimiter="" style="style_01″ title_font_options="tag:h4″ subtitle_font_options="tag:h3″]
More services
[/dfd_heading][dfd_service_new columns_width="fifth-width-elements" vertical_content_offset="50″ connector_style="solid" connector_color="#c4c4c4″][dfd_service_item_2 dfd_service_link_apply="apply_link" icon="dfd-icon-browser_html" style="style-05″ hover="hover-04″ title="Technical Consulting" subtitle="From Consulting to Execution" title_font_options="tag:h6|font_size:25|line_height:30″ subtitle_font_options="tag:div|font_size:15|line_height:20|font_style_italic:1″ font_options="tag:div" icon_size="35″ desc_background="#182b45″ icon_color="#182b45″ dfd_service_link="url:http%3A%2F%2Fmontivory.com%2Ftechnical-consulting%2F|||"]

See more
[/dfd_service_item_2][dfd_service_item_2 dfd_service_link_apply="apply_link" icon="dfd-icon-chess_knight" style="style-05″ hover="hover-01″ title="Business Consulting" subtitle="Design for Perfection" title_font_options="tag:h6|font_size:25|line_height:30″ subtitle_font_options="tag:div|font_size:15|line_height:20|font_style_italic:1″ font_options="tag:div" icon_size="35″ icon_color="#182b45″ desc_background="#182b45″ dfd_service_link="url:http%3A%2F%2Fmontivory.com%2Fbusiness-consulting%2F|||"]

See more
[/dfd_service_item_2][dfd_service_item_2 dfd_service_link_apply="apply_link" icon_type="custom" icon_image_id="207″ style="style-05″ hover="hover-04″ title_font_options="tag:h6|font_size:20|line_height:30″ subtitle_font_options="tag:div|font_size:15|line_height:20|font_style_italic:1″ font_options="tag:div" icon_size="130″ desc_background="#182b45″ dfd_service_link="url:http%3A%2F%2Fmontivory.com%2F|||"]

Back to Homepage
[/dfd_service_item_2][dfd_service_item_2 dfd_service_link_apply="apply_link" icon="dfd-icon-ribbon_star" style="style-05″ hover="hover-01″ title="Operational Service" subtitle="Client's Success is Our Success" title_font_options="tag:h6|font_size:25|line_height:30″ subtitle_font_options="tag:div|font_size:15|line_height:20|font_style_italic:1″ font_options="tag:div" icon_size="35″ desc_background="#182b45″ icon_color="#182b45″ dfd_service_link="url:http%3A%2F%2Fmontivory.com%2Foperational-service%2F|||"]

See more
[/dfd_service_item_2][dfd_service_item_2 dfd_service_link_apply="apply_link" icon="dfd-icon-paper" style="style-05″ hover="hover-04″ title="Legal Consulting" subtitle="Data Privacy is Our Concern" title_font_options="tag:h6|font_size:25|line_height:30″ subtitle_font_options="tag:div|font_size:15|line_height:20|font_style_italic:1″ font_options="tag:div" icon_size="35″ desc_background="#182b45″ icon_color="#182b45″ dfd_service_link="url:http%3A%2F%2Fmontivory.com%2Flegal-consulting%2F|||"]

See more
[/dfd_service_item_2][/dfd_service_new]
[dfd_spacer screen_wide_resolution="1280″ screen_wide_spacer_size="50″ screen_normal_resolution="1024″ screen_tablet_resolution="800″ screen_mobile_resolution="480″ screen_normal_spacer_size="50″ screen_tablet_spacer_size="50″ screen_mobile_spacer_size="50″][dfd_heading enable_delimiter="" style="style_01″ title_font_options="tag:h4″ subtitle_font_options="tag:h3″]
Keep in touch
[/dfd_heading]
[dfd_contact_block fild_address="Montivory Co..Ltd.
25 Bangkok Insurance Building, 20th floor, South Sathorn Road,Thung Maha Mek, Sathorn, Bangkok, Thailand 10120″ fild_phone="(+66) 91 203 1722″ fild_email="info@montivory.com" icon_background_color="#182b45″ icon_color="#ffffff" disable_delimiter="yes" module_animation="transition.slideRightBigIn" main_style="style-1″]
[dfd_spacer screen_wide_resolution="1280″ screen_wide_spacer_size="20″ screen_normal_resolution="1024″ screen_tablet_resolution="800″ screen_mobile_resolution="480″][dfd_user_form fake_check_layout="forms_05″ module_animation="transition.slideLeftBigIn" borderwidth="1″ border_radius="2″ text_area_height="10″ vert_margin_btw_inputs="15″ horiz_margin_btw_inputs="10″ font_size="20″ button_border_radius="2″ btn_message="Send" btn_width="dfd-third-size" use_google_fonts_button="yes" email_to="info@montivory.com" check_layout="forms_05.php" input_background="rgba(245,245,245,0.75)" border_color="#b7b7b7″ text_color="#565656″ button_border_color="#bc9b72″ button_border_color_on_hover="#9f8465″ button_backgrond="#1e73be" hover_button_backgrond="#182b45″ button_color_text="#ffffff" button_hover_color_text="#ffffff" check_layout_forms_05="{"1":{"text_name":{"name":"Name","required-1":"1","akismet_comment_author-1":"1"}},"2":{"email":{"required-1":"1","name":"Email","akismet_comment_author_email-1":"1"}},"3":{"text_name":{"required-1":"1","name":"Subject"}},"4":{"textarea_name":{"name":"Message","required-1":"1"}}}" el_class="cform" custom_fonts_button="font_family:EB%20Garamond%3Aregular|font_style:400%20regular%3A400%3Anormal"]From: {{your-name}}
Subject: {{your-subject}}
Message Body:
{{your-message}}
—
This e-mail was sent from a contact form[/dfd_user_form][dfd_spacer screen_wide_resolution="1280″ screen_wide_spacer_size="50″ screen_normal_resolution="1024″ screen_tablet_resolution="800″ screen_mobile_resolution="480″ screen_normal_spacer_size="50″ screen_tablet_spacer_size="50″ screen_mobile_spacer_size="50″]
[dfd_spacer screen_wide_resolution="1280″ screen_wide_spacer_size="50″ screen_normal_resolution="1024″ screen_tablet_resolution="800″ screen_mobile_resolution="480″ screen_normal_spacer_size="50″ screen_tablet_spacer_size="50″ screen_mobile_spacer_size="50″][dfd_heading enable_delimiter="" style="style_01″ title_font_options="tag:h4″ subtitle_font_options="tag:h3″]
Partnership
[/dfd_heading][dfd_spacer screen_wide_resolution="1280″ screen_wide_spacer_size="30″ screen_normal_resolution="1024″ screen_tablet_resolution="800″ screen_mobile_resolution="480″ screen_normal_spacer_size="30″ screen_tablet_spacer_size="30″ screen_mobile_spacer_size="30″][dfd_carousel slides_to_show="4″ items_offset="10″ screen_normal_resolution="1024″ screen_normal_slides="4″ screen_tablet_resolution="800″ screen_tablet_slides="4″ screen_mobile_resolution="480″ screen_mobile_slides="2″ arrows="" dots="" slider_type="horizontal"]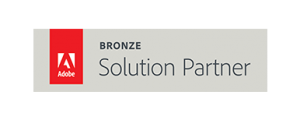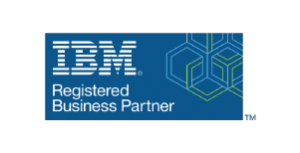 [/dfd_carousel][dfd_spacer screen_wide_resolution="1280″ screen_wide_spacer_size="30″ screen_normal_resolution="1024″ screen_tablet_resolution="800″ screen_mobile_resolution="480″ screen_normal_spacer_size="30″ screen_tablet_spacer_size="30″ screen_mobile_spacer_size="30″]
[dfd_new_social_accounts main_style="style-9″ dfd_social_networks="%5B%7B%22dfd_social_networks_sel%22%3A%22soc_icon-facebook%22%2C%22soc_url%22%3A%22url%3Ahttps%253A%252F%252Fwww.facebook.com%252Fmontivory%252F%7C%7Ctarget%3A%2520_blank%7C%22%7D%2C%7B%22dfd_social_networks_sel%22%3A%22soc_icon-twitter-3%22%2C%22soc_url%22%3A%22url%3Ahttps%253A%252F%252Ftwitter.com%252Fmontivoryth%252F%7C%7Ctarget%3A%2520_blank%7C%22%7D%2C%7B%22dfd_social_networks_sel%22%3A%22soc_icon-linkedin%22%2C%22soc_url%22%3A%22url%3Ahttps%253A%252F%252Fwww.linkedin.com%252Fcompany%252Fmontivory%252F%7C%7Ctarget%3A%2520_blank%7C%22%7D%5D"]